A Message from Anointed Messenger
I have a friend that is always talking about the
key lime cupcakes from Whole Foods
. She never said, "You should try them", nor in any way tried to force them on me. She just kept talking about how good they were, and about how much she loved them.
Her passion for the cupcakes was undeniable, so as you can imagine I wanted to try them. They must be really good to have my friend raving about them, right? Well I tried them for myself - and I loved them. She had effectively evangelized those cupcakes.
I thought about how effective those who follow Christ are as witnesses to the world. Do we try to force our beliefs on others? Do we mercilessly pound them with "Truth" until they cave? Or do we let them see our love for the LORD? When you love someone or something it shows. You talk about it. You're passionate for it. Your zeal is obvious. People can and will argue about doctrine, but they cannot (legitimately) deny your personal experiences. I pray your experiences with God will be so tasty that people will want to try God for themselves.
Let my relationship with You be so delicious that others will want to taste and see that You are good. Instead of trying to force my beliefs on others, help me to let my light shine in such a way that it draws people to You.
Just in case someone came here looking for a recipe for Key Lime cupcakes I feel an obligation and a desire to share some recipes.
Betty Crocker
http://www.bettycrocker.com/recipes/key-lime-cupcakes/0eb5a1d9-ed94-4c11-bfa4-04bf6fd07a0c
Key Lime Cupcakes from allrecipes.com
http://allrecipes.com/recipe/key-lime-cupcakes/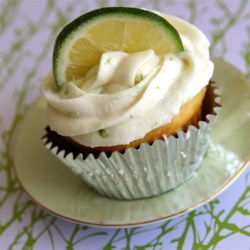 Key Lime Pie cupcakes
http://mylitter.com/recipes/key-lime-pie-cupcake-recipe/